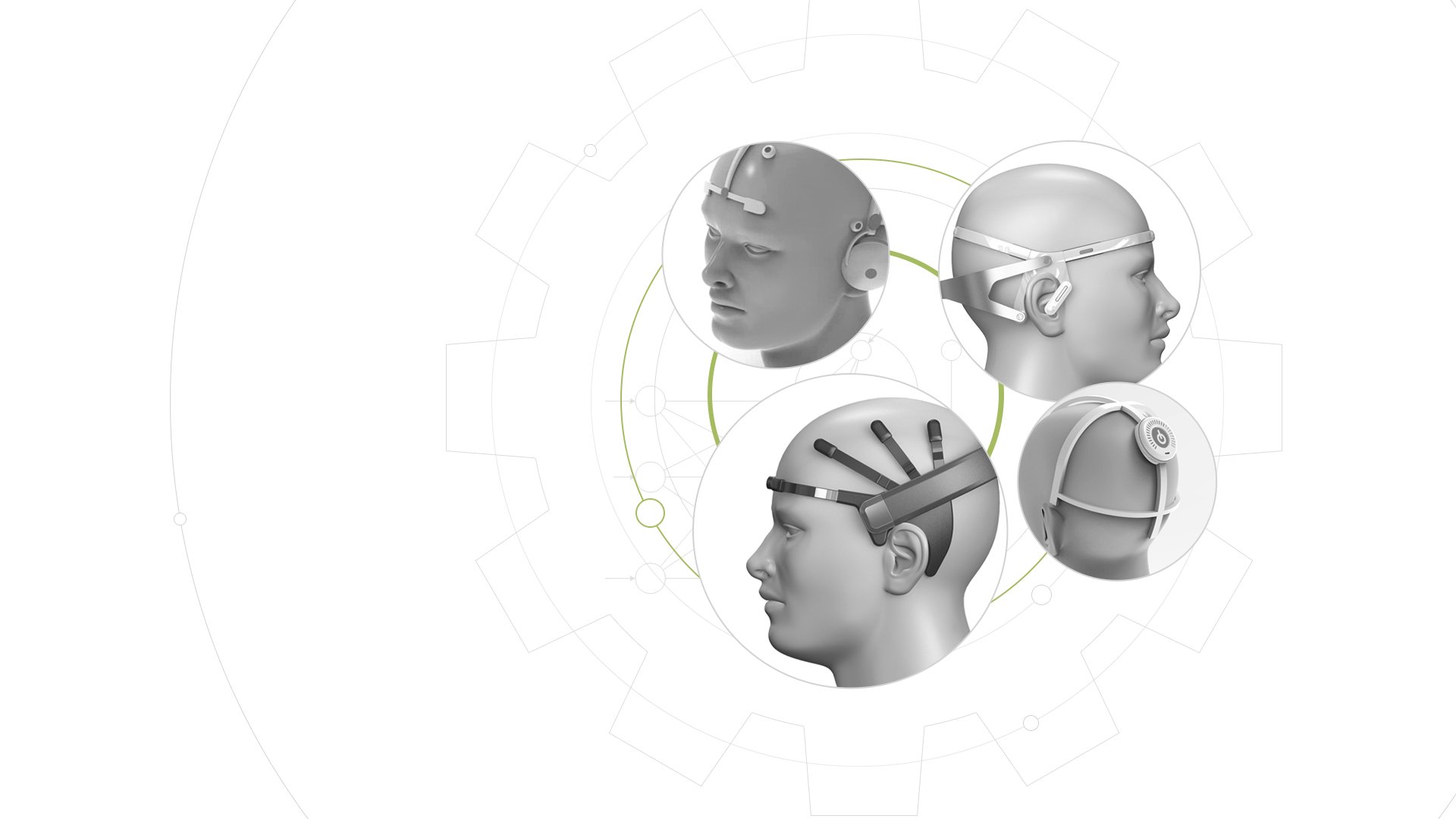 Brain–computer interface
CleverPoint
---
We are developing the newest wireless Neuro-headset offering wide span of usage and new level of convenience
neurofeedback function
bio-metric sensors
audio system
About Us
We are the team of enthusiasts passionately united by one common goal - to create a fundamentally new mobile neuro-headset with a Neurofeedback Function.
---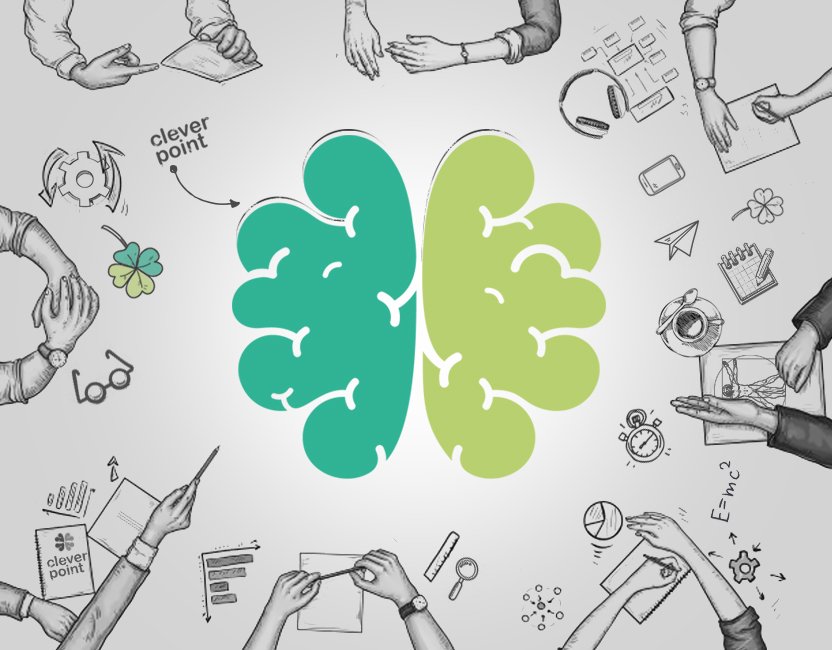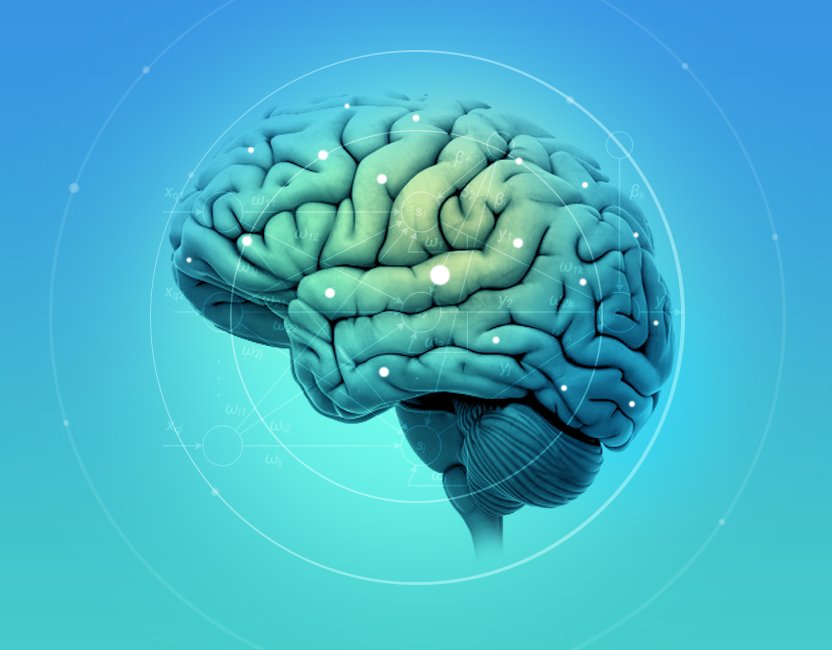 Meet the CleverPoint
CleverPoint is a wireless headset equipped with bio-metric sensors.
Data acquisition
CleverPoint measures brain waves (electroencephalogram), pulse, steps, distance traveled, calories burned. CleverPoint converts them to useful data and transfers to mobile device or computer in real-time.
Data analysis and application
With the help of phone or tablet you can use the obtained data of brain and body activity to evaluate and study the work of your brain during fitness, neurofitness, and also to control devices with the power of thought.
CleverPoint can analyze brain waves and present information in the form of various metrics: concentration / relaxation level, stress, expression of emotions. Using CleverPoint for neurofeedback can significantly improve the brain activity: intellectual abilities, emotional ballance, peak performance in work, creativity, learning, sports. The microphone and high-quality headphones allow two-way communication with your external devices or other people, listen to music and talk on the phone. They can be used in various scenarios of neurofeedback, as well as in the neuro-games
---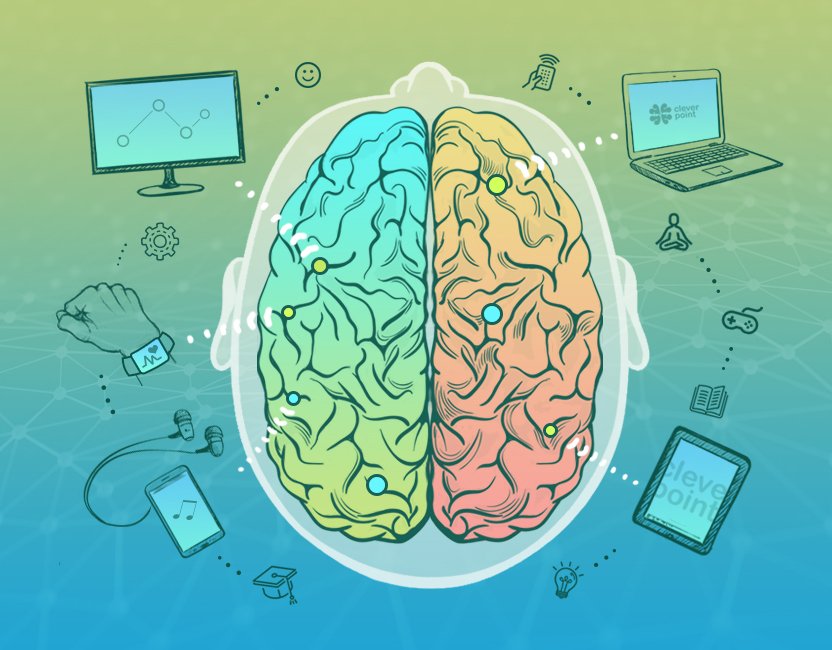 What are the most common ways to use CleverPoint?
CleverPoint Features
Adjustment to the size of the head
High characteristics of the obtained bio-signals, comparable with professional medical electroencephalographs
Soft flat dry polymer electrodes in contact areas with open skin
Soft needles dry polymer electrodes in the scalp
Flexible configuration - possibility to connect only the required number of electrodes
High-quality stereo headset with high-quality sound support (aptX)
Bluetooth support 5.0 and previous versions
Work time - 6 hours
Micro-USB connector for operation and charging from the network
Open access to RAW data via SDK
DECEMBER 2016

Idea of ​​the device

FEBRUARY 2017 - SEPTEMBER 2017

Conceptualization

OCTOBER 2017 - FEBRUARY 2018

Design sketch

Conceptual design of the device and electrodes

NOVEMBER 2017 - FEBRUARY 2018

Development of hardware platform

Programming FPGA. Programming the function of data transmission over the local network in real time to applications with the support of Lab Streaming Layer (LSL) for Matlab, OpenViBE and other programs

MARCH 2018

Technical prototype

APRIL 2018 - NOVEMBER 2018

Finalizing electronics design and BOM

SEPTEMBER 2018 - DECEMBER 2018

SDK for developers and research

DECEMBER 2018 - MARCH 2019

Development of desktop and mobile applications

MARCH 2019 - MAY 2019

A small-scale manufacturing

MAY 2019 - AUGUST 2019

Beta testing and debugging

SEPTEMBER 2019 - JANUARY 2020

Release develop and research units

DECEMBER 2019 - APRIL 2020

Pre-release version. Final tuning

APRIL 2020 - JULY 2020

Volume production

JANUARY 2021 - SEPTEMBER 2021

Certification
Team
The project is carried out by a large team of specialists in the fields of medicine, electronics and software development.
---
---